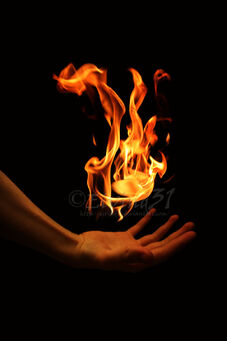 Pyrokinesis is an alleged psychic ability allowing a person to create, manipulate and control fire with the mind. The term was coined by horror novelist Stephen King in his 1980 novel, Firestarter, to describe the ability of protagonist Charlie McGee to create and control fire.
Ad blocker interference detected!
Wikia is a free-to-use site that makes money from advertising. We have a modified experience for viewers using ad blockers

Wikia is not accessible if you've made further modifications. Remove the custom ad blocker rule(s) and the page will load as expected.