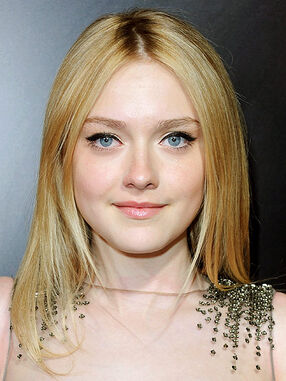 Hannah Dakota Fanning (born 23 February 1994), known professionally as Dakota Fanning, is an American actress who rose to prominence after her breakthrough performance at age seven in the 2001 film I Am Sam. She also plays Maka Albarn in the live-action film, Soul Eater.
Ad blocker interference detected!
Wikia is a free-to-use site that makes money from advertising. We have a modified experience for viewers using ad blockers

Wikia is not accessible if you've made further modifications. Remove the custom ad blocker rule(s) and the page will load as expected.